Tout Doit Disparaître
Nasri Sayegh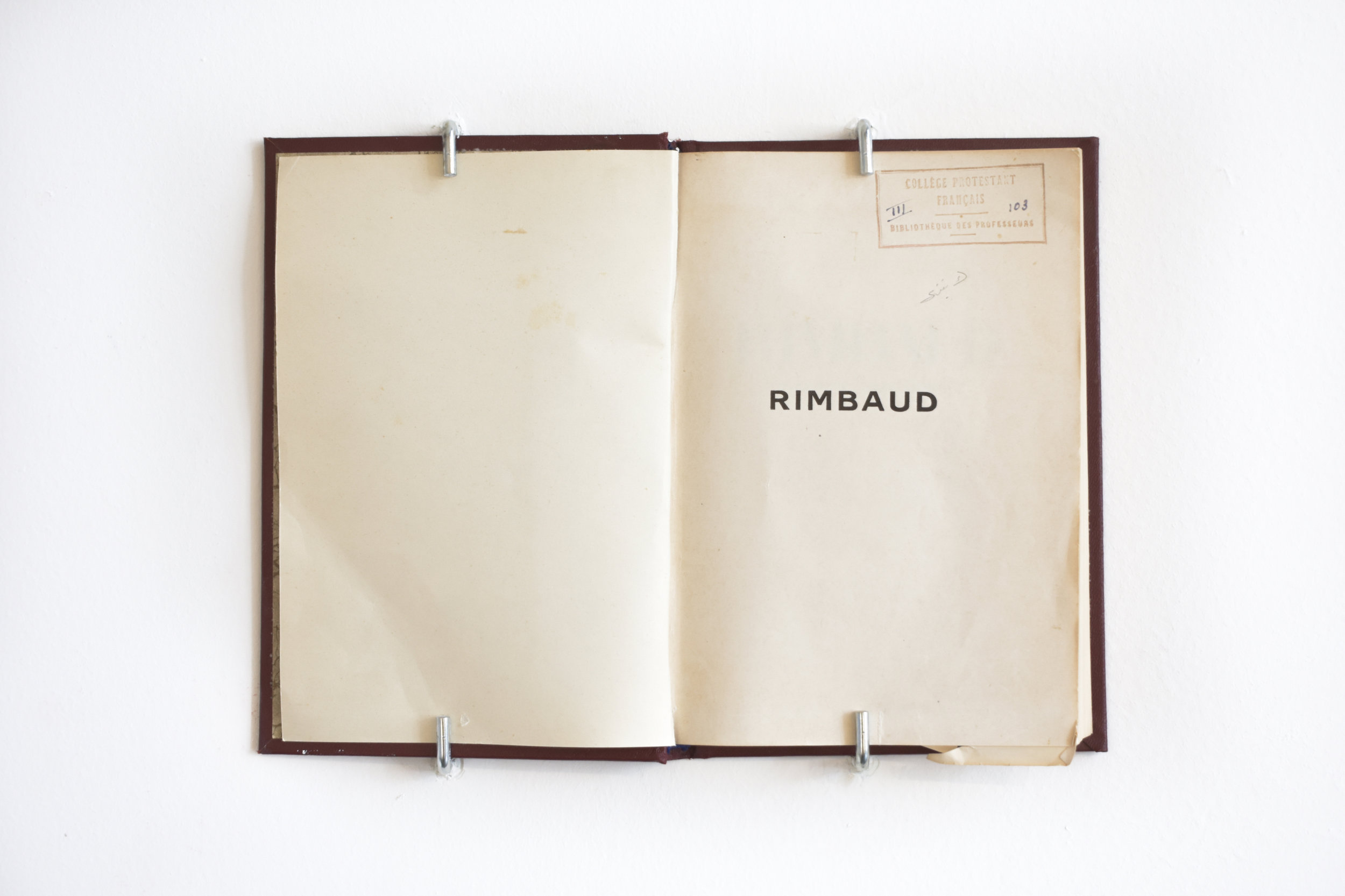 The Beirut Art Residency Project Space is pleased to present Nasri Sayegh's solo exhibition 'Tout Doit Disparaître' on Wednesday May 30th from 7-9 PM.

Sayegh's new work – made between 2017 and 2018 – features his ongoing manipulation of personal and found photographic archives.
-
Sur le vide papier que la blancheur défend / On the blank sheet of paper that whiteness defends.
Stéphane Mallarmé

Upon a blank page, followed by a deafening silence, echoes a calling of emptiness.
In response to Mallarmé's fear of the blank page, Sayegh uses his medium to revel in his fascinations, improvisations, and the glory of uncertainty.

Throughout Nasri's practice, his resulting images are troubled, obscured, and consistently imperfect. They incur an imminent threat of obliteration; leaving them anxious, adrift and lawless. In Tout doit Disparaître, Sayegh attempts to provoke the image and defy it with a pair of scissors and a needle.

With his series "Résidu(s)", the artist destroys images drawn from his collection of personal archives and reassembles them to reconstruct his own history. With his personal excavation, Sayegh unravels the thread of his stories using his mnemonic instincts. By fragmenting each image and repurposing the collateral, he unearths new forms of visual data. The entre-image (in between-image) or presque-image (almost-image) ineluctably renders the negative portrait of the artist.

The exhibition also includes "Relique 26,569", a delicate canvas stitched by the artist using white thread. Following the traits of a performance, he embroiders tirelessly using monochrome colors to emphasize on the pixel-like stitches and how they intertwine. Gestures relentlessly repeated - often in a sort of creative trance - strive to print by hand these pixels that obsess him.

A third work, "Stèle - Pour Rimbaud" predominates the right wall of the space deranging perspective, medium, and color in the artist's quest to invent a meta-image - before everything disappears.

In the distance, a child smiles solemnly. We are on the island of Cyprus. The scene takes place on April 1983.
About the artist;
Nasri Sayegh (b. 1978) is a visual artist based between Beirut and Berlin. Nasri's practice navigates between words, images, and sounds. After graduating with a degree in French Literature from Université Saint-Joseph in Beirut and at Sorbonne Nouvelle in Paris, he pursued his theatre studies at the École Supérieure d'Art Dramatique de Paris. As an independent actor, he has most notably been directed by Jocelyne Saab, Christian Merlhiot, Jad Youssef, Roy Samaha, amongst many others. Performances he has acted in include The Poet, directed by Ilya & Emilia Kabakov, The Speakers Corner of Hamra Street by Saâdane Afif as well as Rabih Mroue's Zero Probability.

Sayegh had a debut solo exhibition in 2016 entitled Beyrouth, Peut-être at the gallery of the Institut Français in Beirut. He was awarded a second solo exhibition No Photos Please at the Institut Français a year later as a result of the distinguished photographic prize of Photomed. In addition, he participated in Unravelled, a group exhibition at the Beirut Art Center in 2016. Nasri's work originates from a desire to extract personal, often private, histories within the framework of fetishised memories.