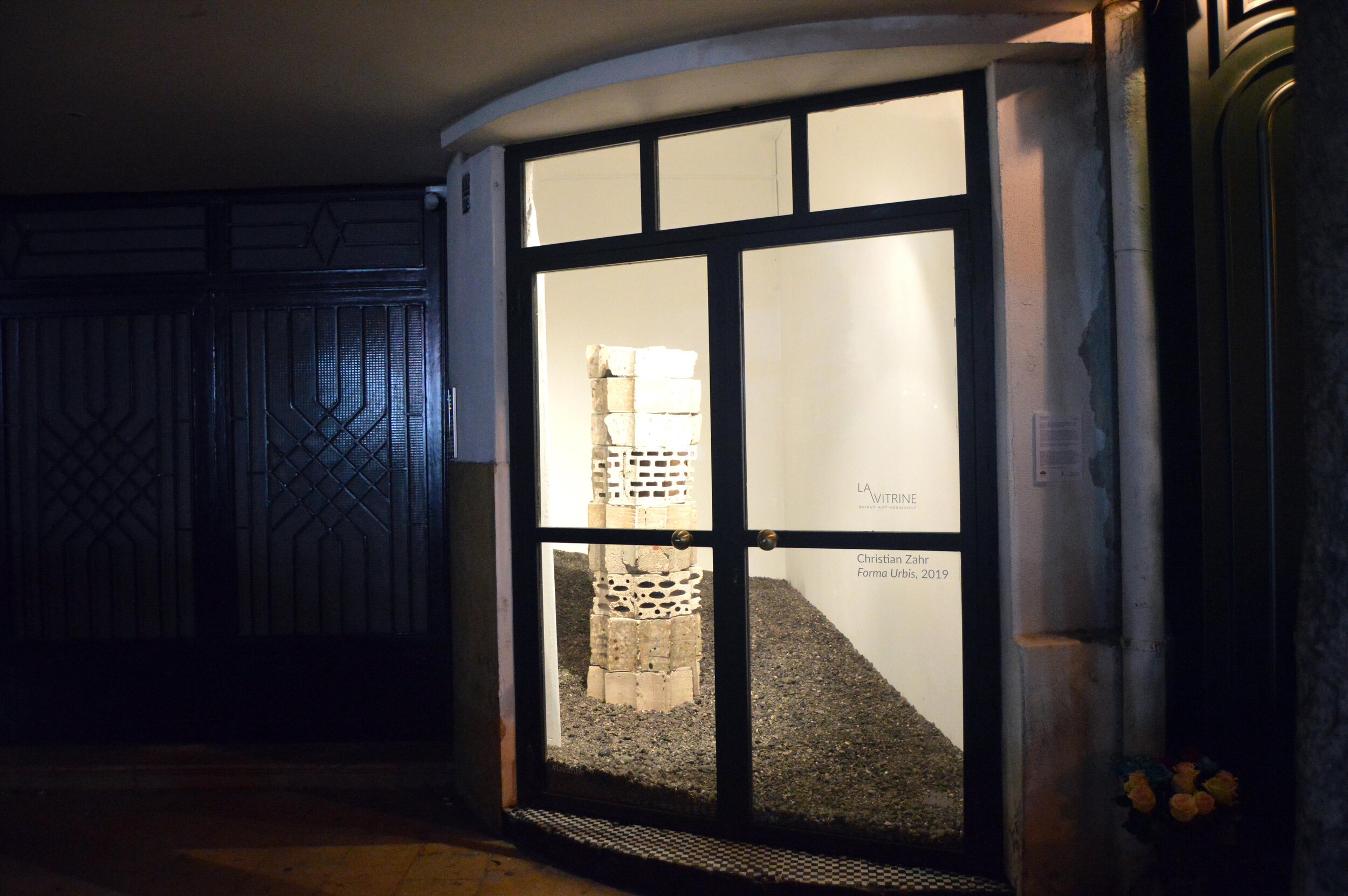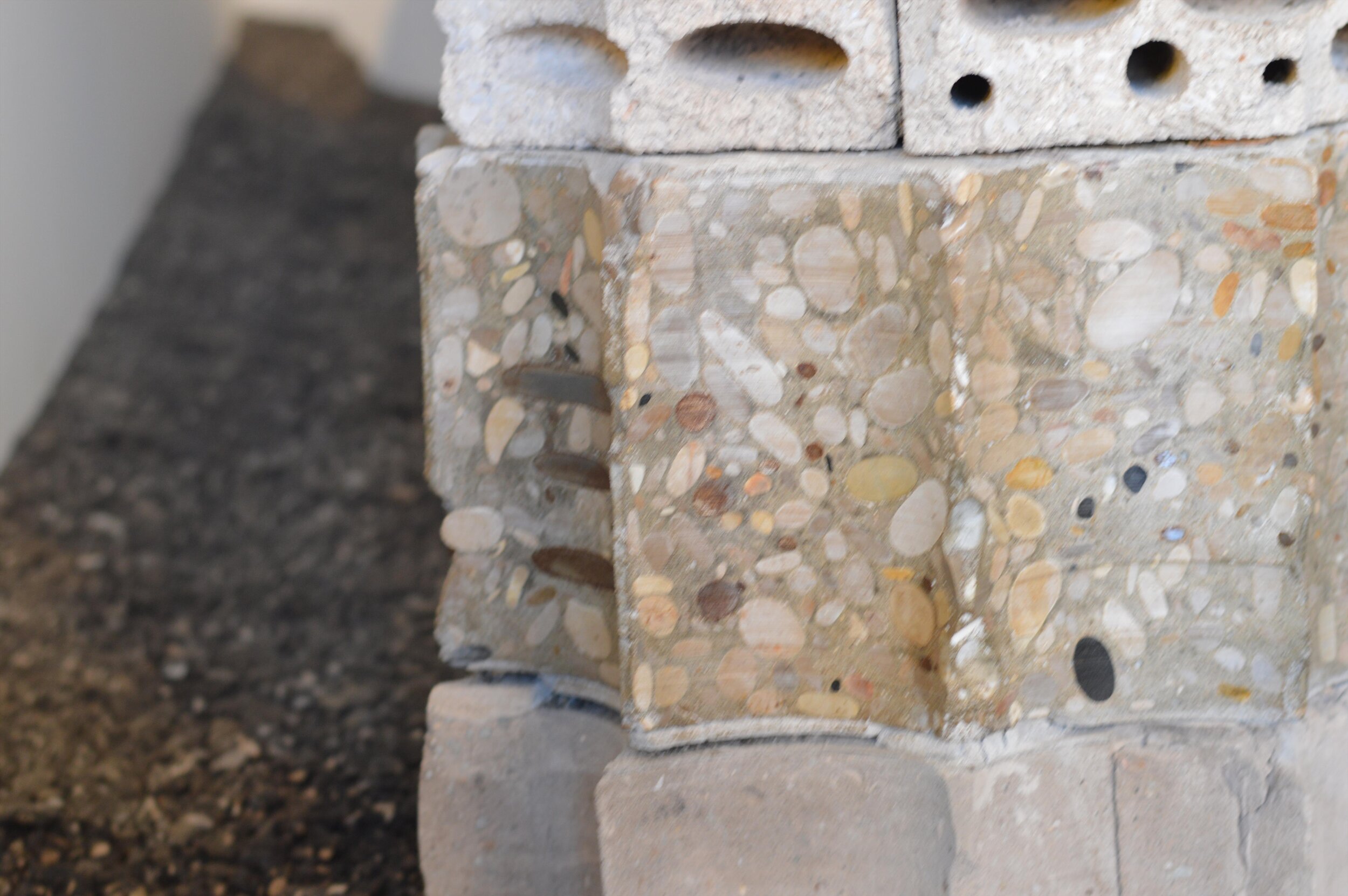 Forma Urbis
The sector bordered by Gouraud Street (Gemmayzeh) was historically the entrance leading to the Decumanus Maximus of Berytus, and by Pasteur Street, which was the Hellenistic road, was the most densely built-up part of the eastern suburbium of the Roman era.
Wall fragments extracted from nearby twentieth-century buildings which were demolished in the post-war years are stacked up to form an ancient fluted column replica. With its antiquated shape and crude physicality— a tower made out of differently colored layers of old sandstone and concrete — this fictional installation redolent of ruins creates an environment that seems to be in search of their place in time, a situation in which the spectator is confronted with ideas and images of the imminent change of the urban landscape and could allude to nature and our urban heritage.
With this installation, Christian Zahr continues his research on the forms, textures, and techniques that he has been using for many years in his practice of architecture, landscaping, and design .
La Vitrine is supported by AFAC - Arab Fund for Art & Culture